Nara, Japan

View Larger Map
Japan's first permanent capital was established in the year 710 at Heijo, the city now known as Nara.
As the influence and political ambitions of the city's powerful Buddhist monasteries grew to become a serious threat to the government, the capital was moved to Nagaoka in 784.
Nara is located less than one hour from Kyoto and Osaka. Due to its past as the first permanent capital, it remains full of historic treasures, including some of Japan's oldest and largest temples.
How to travel between Nara and Kyoto
By Japan Railways (JR)
Miyakoji rapid trains operate every 30 minutes between Kyoto Station and JR Nara Station. The one way trip takes 45 minutes. The Japan Rail Pass is valid on these trains.
By Kintetsu Railways
Twice hourly departing limited express trains take about 35 minutes from Kyoto Station to Kintetsu Nara Station.
By hourly departing direct express trains (kyuko), the one way journey takes about 45 minutes. There are more frequent connections by express trains, if you do not mind transferring once at Yamato-Saidaiji Station.

The Japan Rail Pass is not valid on Kintetsu trains.
Nara Packages
View more Packages
Independent Tours
Transfer from Narita Airport to hotel

13 Nights Accommodation

11 x Breakfasts, 3 x Lunches, 2 x Dinners

7-Day Japan Rail Pass

Luggage Transfer Service on Day 5 and 12

English Speaking Guide on Day 2, 3, 5, 6, 7, 8, 9 & 10

Train tickets from Kyoto to Mt. Koya
Independent Tours
Hotel: One way Tokyo(3 Nights), Hakone (1 Night), Kyoto (3 Nights), Mt.Koya (1 Night), Osaka (2 Nights)
Return Trip Tokyo(4 Nights), Hakone (1 Night), Kyoto (3 Nights), Mt.Koya (1 Night), Osaka (1 Nights)
Meals: 9 breakfasts, 4 lunches, 2 dinners.
Guide: English speaking guide service is included on Day 2, 3, 4, 6.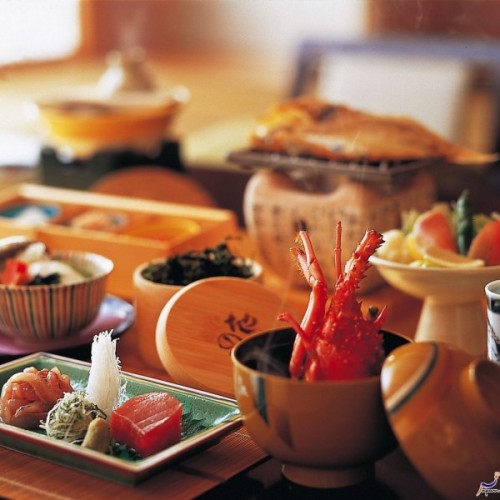 Japan is nothing less than a treasure trove of exotic cuisine,great food and sweet delights.
Escorted tour from Tokyo
Discover the beautiful essence of the national flower of Japan, the Sakura Flower (Cherry Blossom) while attending Hanami (Flower...